Hytech Carbons brings more than 40 years of experience in producing powdered activated carbons (PAC) specifically engineered to meet the demands of individual industrial applications. From residential and municipal water treatment to pharmaceutical product purification, and from food and beverage decolorization to much more — Hytech Carbons delivers a wide array of custom-engineered powdered activated carbons to better meet your needs.
Powdered activated carbons (PAC) are defined by the ASTM as particles passing through an 80-mesh sieve (0.177 mm) and smaller. Hytech Carbons manufactures many types of powdered activated carbon products, each specifically engineered to provide a unique pore structure and adsorption properties.
By varying manufacturing conditions, internal pore structures are created by imparting unique adsorption properties specific to each product type. The choice of product for a specific application will vary due to differing impurities and proprietary process conditions.
The adsorptive capacity of Hytech Carbon's powdered activated carbon (PAC) makes it ideal for removing a variety of contaminants from water, air, liquids and gases.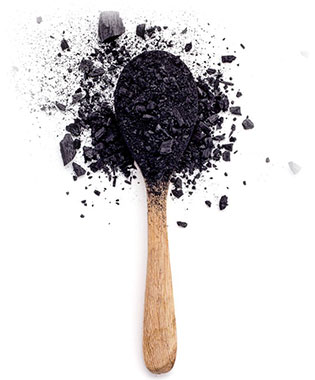 Activated carbon is a carbon-based material that has been processed to maximize its adsorptive properties, yielding a superior adsorbent material. Activated carbon boasts an impressive pore structure that causes it to have a very high surface area on which to capture and hold materials, and can be produced from a number of carbon-rich organic materials, including:
Coconut shells
Wood
Coal
Peat
And more…
Activated carbon can be made from a wide range of source materials such as wood charcoal, coconut shells and coal. It follows two types of activation:Steam activation and Chemical Activation. This produces an activated carbon with an extensive network of pores and an extremely high surface area (typical range is 300 to 2000 m2/g). The pores provide sites for the adsorption of chemical contaminants from water,air, gases or liquids.
Activated Carbon Production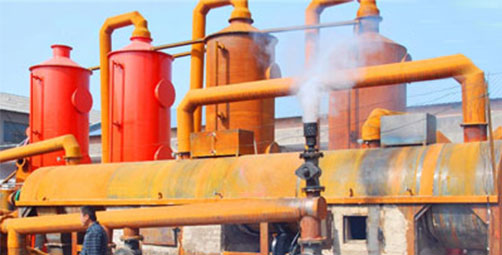 Carbonization
During carbonization, the raw material is thermally decomposed in an inert environment, at temperatures below 800 ºC. Through gasification, elements such as oxygen, hydrogen, nitrogen, and sulfur, are removed from the source material.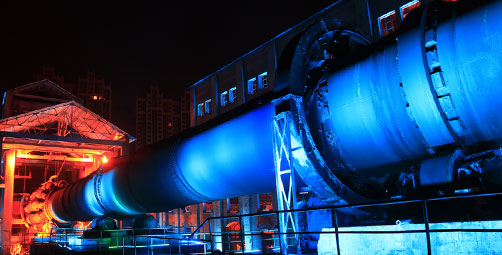 Activation
The carbonized material, or char, must now be activated to fully develop the pore structure. This is done through oxidizing the char at temperatures between 800-900 ºC in the presence of steam. Depending on the source material, the process of producing activated carbon can be carried out using either thermal (physical/steam) activation, or chemical activation. In either case, a rotary kiln is used to process the material into an activated carbon.